Newest Reviews:
New Movies -
Abraham Lincoln: Vampire Hunter
Old Movies -
Touki Bouki: The Journey of the Hyena
The Strange Affair of Uncle Harry
Archives -
Recap: 2000, 2001, 2002, 2003, 2004 , 2005, 2006, 2007 , 2008 , 2009 , 2010 , 2011 , 2012
Precogni-TIFF, or The Festival in My Head
Saturday, September 14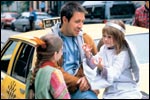 In America – Jim Sheridan tackles the realities of modern day Irish American immigration here, but comes up with something that's a bit soggier than usual. I suppose we're suppose to be moved by the American experience when the blokes from Ireland learn how to cope with their family problems by observing their African American neighbor, but that revelation seemed to come like most of the optimistic moments in the film… at exactly the right time. As a result, it felt like a surprisingly manipulative and calculated tale despite the best efforts of the cast.
The Other Side of the Bed – This Spanish musical comedy came as a complete surprise to me. Utterly disarming in its charming moments where its characters burst into spontaneous song, it buoyantly buzzes along without ever giving up the pathos that lies underneath its romantic entanglements. By no means is this a revolutionary film, but by all means it's an enjoyable one.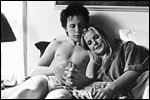 Ken Park – More teenage sex made simultaneously ugly and attractive from Larry Clark. By now Clark's shock tactics should be growing stale, but there's something about the proximity of his camera to his actors that makes Ken Park feel immediate even if you know the message going into it. This time out he focuses a bit more on the parents (who have usually been minor presences in his past work) with some satisfying results. One of these times Clark's bound to make the definitive film about teen angst, even if this time isn't it.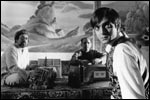 Ten Minutes Older: The Cello – Like most collections of short films, these eight are collectively a mixed bag, but there are more good than bad here. Highlights include Godard's collection of ten short films within his ten-minute slot and Mike Figgis' short, which uses his split screen technique to effectively deliver 40 minutes of footage in ten minutes.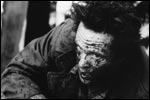 Cabin Fever – If you don't find yourself itching while watching Eli Roth's debut film Cabin Fever, you have nerves of steel. This horror film shows what happens when a group of unhappy campers come down with a mysterious (and gory) flesh-eating virus. The results are far more graphic, and at times witty, that you might imagine however, and the endless invention used throughout the film evokes such genre classics as The Evil Dead.
September 6 , September 7 , September 8 , September 9 , September 10 , September 11, September 12 , September 13 , September 14 , Home