Newest Reviews:
New Movies -
Abraham Lincoln: Vampire Hunter
Old Movies -
Touki Bouki: The Journey of the Hyena
The Strange Affair of Uncle Harry
Archives -
Recap: 2000, 2001, 2002, 2003, 2004 , 2005, 2006, 2007 , 2008 , 2009 , 2010 , 2011 , 2012
Ordet (Carl Theodor Dreyer) 1955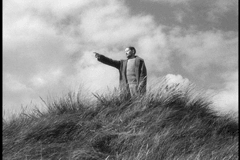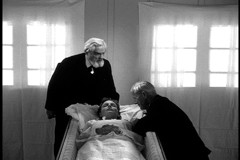 Of Dreyer's masterworks, Ordet is the best. The film caught me off guard with its ability to shock me with its beauty and raw emotion. This is probably the best filmic exploration of religion that I have ever seen. The characters are archetypes, to be sure, but the actors embody them with enough emotion that they transcend them. The film has perhaps the most powerful, subtle use of special effects that I have ever seen. I feel this is one of the absolute masterpieces of cinema and am eager to revisit it so I can provide a better reading.
**** Masterpiece
September, 2001