Newest Reviews:
New Movies -
Abraham Lincoln: Vampire Hunter
Old Movies -
Touki Bouki: The Journey of the Hyena
The Strange Affair of Uncle Harry
Archives -
Recap: 2000, 2001, 2002, 2003, 2004 , 2005, 2006, 2007 , 2008 , 2009 , 2010 , 2011 , 2012
Shanghai Express (Josef von Sternberg, 1932)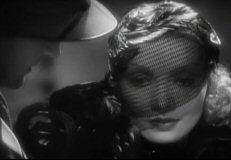 Perhaps no director better understood how to utilize the heightened artificiality that the soundstage allowed than Josef von Sternberg. In Shanghai Express, perhaps his most conventional film, he uses his impeccable technique to greatly enhance what might have been in lesser hands fairly routine drama. In a Sternberg film, the sheer amount of visual information that the director asks us to process acts as an indicator that the emotions and motivations of the characters are never as simple as they might appear. He layers and filters light, bending it to reflect the unspoken possibilities that the script doesn't articulate. In this setting, a gauzy tapestry can remove certainty from even the most assertive monologue. In Shanghai Express, the titular train itself becomes a perfect visual metaphor for the brand of claustrophobic compression that Sternberg specializes in. Its windows offer a glimpse at openness that taunts its passengers. It only moves forward along its tracks; never backward. The characters here are in a state of arrested transition, put in a place where they are forced to contend with both their disappointing pasts and uncertain futures, and every lavishly adorned shot Sternberg includes comments on this emotional stasis. Before long, the paralysis becomes literal as the train is held, forcing the resolution of the tensions that have mounted along its journey. As the actors move through the maze of a train, a series of sliding doors, and other improbably varied décor they move closer to realizations that will shape their views of romantic devotion.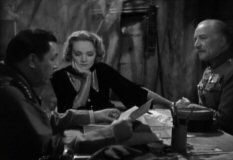 Near the start of Shanghai Express, a stiff-lipped Englishman describes China as a place "where time and life have no value." Sternberg does his best to make sure we feel that atmosphere, despite the studio-bound shooting. Every image that isn't sexualized here is at least capable of great intrigue, as in any Sternberg film, and the exoticism offered by the setting becomes nothing less than intoxicating as the emotional stakes are raised. Marlene Dietrich, Sternberg's famous muse, plays Shanghai Lily, "the notorious white flower of China", a kept woman who's literally known to drive men out of their minds with her wiles. Trapped on a train with an old flame, she tests and taunts him at every turn before settling on the realization that she still loves him. Her confusion and pain are palpable, and dominate Shanghai Express, yet she's only one member of the terrific ensemble assembled here.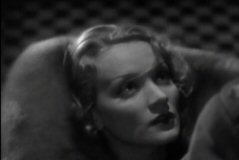 Although Dietrich is clearly the film's object of sexual obsession, the abundance of plot details that don't involve her might be surprising to those who have seen the other collaborations between the actress and director. Still, the remainder of the cast seems to exist mostly to provide a response to her surprising devotion. Her morality is largely underestimated by a cynical world that sees romantic faith as a foolhardy, unlikely pursuit, but before the film ends, her sacrifice is viewed with more crowd-pleasing lightness than in Sternberg's earlier features. The script, loaded with snappy banter and blatant innuendo, might be the funniest of any Sternberg film, but the ending certainly feels like a change of pace for the director. Shanghai Express' delirious final scenes are perhaps a bit too eager to please, and are a bit out of step with the oppressive atmosphere that the film had spent so much effort creating. As delightful as the last scene is, contrasting it to the devastating final sequences of Dishonored, Morocco, or The Blue Angel (the three previous Sternberg / Dietrich collaborations) reveals it as something of a cheat.
71
Jeremy Heilman
11-19-04